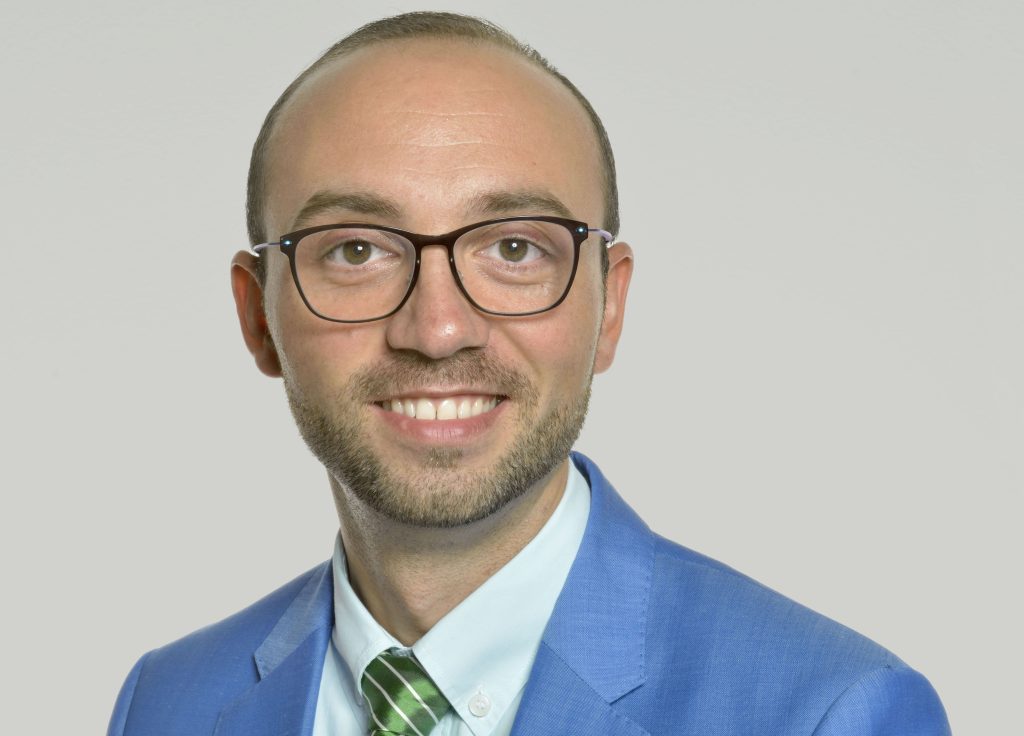 "Knowing what your genes hide and what to do about it is the single most important insight for your future. Imagine all that happening before you are even born!" Meet Akos Herzeg, MD, PhD, MBA physician-scientist in the MacKenzie lab and Chief Strategy Officer for the UCSF Eli and Edythe Broad Center of Regeneration Medicine and Stem Cell Research. Akos trained at the University of Heidelberg in Germany in prenatal medicine, focusing on high-risk obstetrics and fetal therapies. Currently, at UCSF, Akos works with Dr. Tippi MacKenzie on developing fetal molecular therapies with a particular focus on fetal gene therapies for monogenic disorders and intrauterine enzyme replacement therapies for lysosomal storage disorders, for which there is an open clinical trial. Before coming to UCSF, Akos led the development and clinical oversight of the Center for Fetal Surgery at the University of Heidelberg, where they performed the first open fetal surgery for spina bifida in Germany. There, he managed complicated twin pregnancies, complex multiple gestations, high-risk pregnancies, and fetal spinal dysraphisms. He holds an MBA in Healthcare Administration from Johns Hopkins Carey School of Business and Frankfurt School of Finance and Management.
Q. Tell us what accomplishment you're most proud of and what motivates you in your work.
A. I'm interested in sharing maternal-fetal medicine expertise efficiently, economically, and sustainably. Four years ago, I started a program to train specialists in maternal-fetal medicine and prenatal ultrasound in Tajikistan and Tanzania, where there are no formal education programs in MFM. In 2019, with my MBA colleagues, we initiated the Kilimanjaro Challenge. This fundraiser challenged participants to climb Mount Kilimanjaro to support the Fetal Development Initiative in Tanzania, a maternal-fetal medicine program at the Kilimanjaro Christian Medical Center (KCMC). The Fetal Development Initiative aims to establish standardized health services and reduce the maternal and fetal mortality in the Kilimanjaro Area. We raised significant funds for the Medical Center and helped educate the specialists and residents there on standardized procedures and efficient emergency treatment of pregnant women. Furthermore, German, Singaporean, US and Hungarian healthcare executives trained the KCMC executive team in healthcare management skills. We were motivated to promote efficiency, cost reduction, and sustainability. If more people are trained in affordable diagnostic procedures, such maternal and fetal ultrasound this will make a difference. Education is key – it doesn't make sense to provide expensive equipment that nobody can operate and that will need costly supplies that are not available. The Initiative focuses on two main aspects: easy-to-use and maintain equipment and comprehensive training for doctors, midwives, and nurses.
Q. Why did you pursue an MBA, and how has that training impacted your work/career/life?
A. I decided to pursue an MBA following my experience setting up the fetal surgical center in Heidelberg, where I observed that physicians and hospital administrators seemed to speak different dialects of the same language. At times, it was challenging to comprehend why things had to happen a certain way administratively when, from a medical point of view, that way seemed counterintuitive. Pursuing an MBA was my opportunity to better understand the non-medical aspects of medicine. What I learned learning in the MBA program enables me to better understand both perspectives—administrative and medical. The MBA training was a fantastic opportunity to get acquainted with various medical and insurance systems (US, Germany, UK, Singapore, India, Dubai) and their particularities as well as aspects related to finance, strategy, marketing, facilities, supply chain, HR, quality management, blockchain and AI in healthcare.
Q. What excites you most about your work thus far and looking into the future?
A. Fifteen years ago, when I started my career as a maternal fetal specialist, I could have never imagined the way fetal therapies would develop. Today we know that many of the diseases we diagnose prenatally are genetic in cause, and many of them actually start before we are born. Genetic diseases are no longer hidden from us, thanks to advancements in medicine and technology. To be able to address a disease before it develops and provide a human being with the opportunity of a healthy life despite their genetics dictating otherwise—and all this happening before they are born—truly is the next level in medicine.