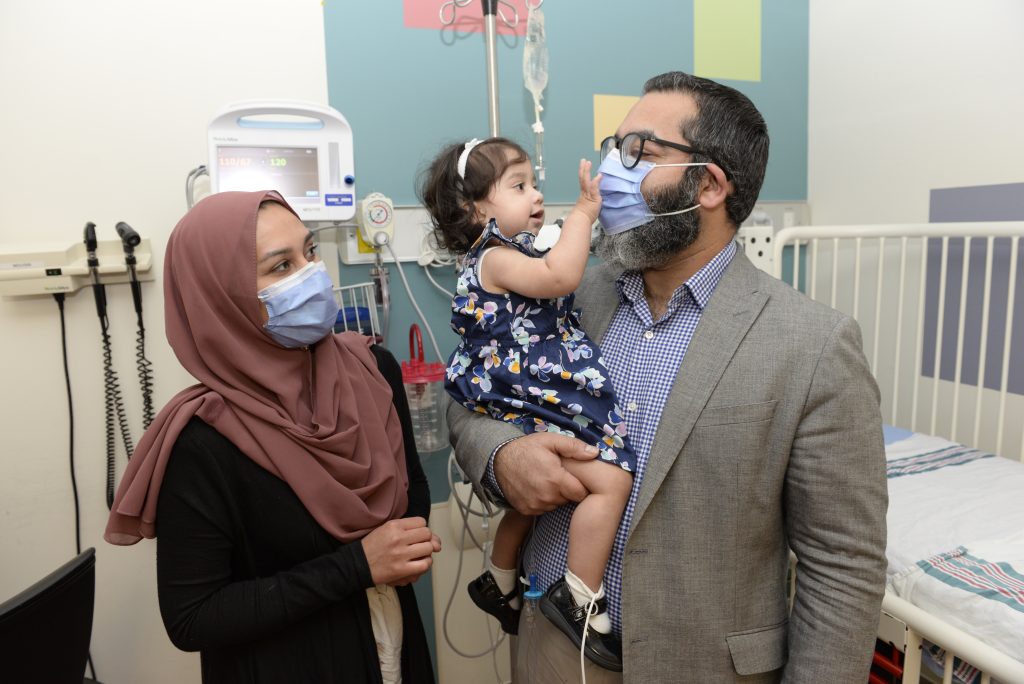 A new case study led by co-senior author Tippi C. MacKenzie, MD, co-director of the Center for Maternal-Fetal Precision Medicine and pediatric and fetal surgeon, UCSF Benioff Children's Hospitals, describes the successful in utero enzyme replacement treatment of a fetus with infantile-onset Pompe—a lysosomal storage disease. The results encourage further investigation of prenatal molecular therapies.
The successful treatment is a feat of collaboration between UCSF, where an ongoing clinical trial of the treatment is based; CHEO and The Ottawa Hospital, where the patient was diagnosed and treated; and Duke University, home to the world's top experts on Pompe disease.

Co-senior author of the case study is Priya Kishnani, MD, division chief of Medical Genetics at Duke University School of Medicine. Co-lead authors are Jennifer Cohen, MD, assistant professor in the Division of Medical Genetics in the Department of Pediatrics at Duke University School of Medicine and Pranesh Chakraborty, MD, a pediatrician and metabolic geneticist at CHEO. Additionally, co-authors include Marisa Schwab, MD, and Billie Lianoglou, MS, in the UCSF Department of Surgery and Anita Moon-Grady, MD, and Paul Harmatz, MD, in the UCSF Department of Pediatrics, also contributed to this research. Please refer to the paper for additional co-authors.

UCSF news article: Fetal Therapy Offers Hope for Patients with Rare Genetic Disorders
Article published in the New England Journal of Medicine (NEJM), 9 Nov 2022: In Utero Enzyme-Replacement Therapy for Infantile-Onset Pompe's Disease
A companion article in the New England Journal of Medicine (NEJM), 9 Nov 2022: Prenatal Enzyme-Replacement Therapy
Related New York Times article: The Disease Took Zara, Then Sara. Could Ayla Be Saved?