---
The International Alpha Thalassemia Consortium, hosted by the UCSF Center for Maternal-Fetal Precision Medicine, brings together an interdisciplinary group of clinicians and scientists from around the world to focus expertise in hematology, maternal-fetal medicine, genetics, fetal therapy, and neonatology on alpha thalassemia major (ATM).
We gather quarterly in a virtual seminar to share advances, challenges, and best practices regarding clinical care for prenatal, pediatric, and adult patients diagnosed with ATM.
All are welcome.
Next Quarterly Seminar
Development of a Lentiviral Gene Therapy for Alpha Thalassemia
Donald B. Kohn, MD & Eva Segura, PhD candidate
University of California, Los Angeles

November 7, 2023, 8:00-9:00AM (San Francisco) Find your time zone.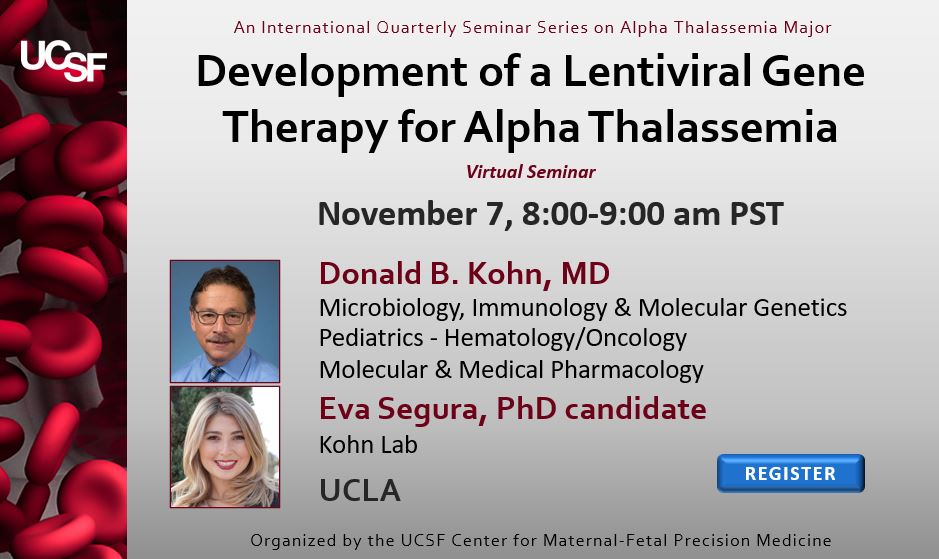 In this session:
An overview of gene therapy
Beta globin lentiviral vectors developed for sickle cell disease
Development of alpha globin lentiviral vectors for alpha thalassemia major (ATM) based on a clinical beta globin vectors
Assessment of candidate lentiviral vectors in healthy donor and ATM patient hematopoietic stem and progenitor cells derived into red blood cells
---
Alpha Thalassemia Patient Registry & Clinical Trial

To refer a patient to the patient registry or clinical trial, please contact Billie.Lianoglou@ucsf.edu.
International Registry of Patients with Alpha Thalassemia (ATM Registry)
The aim of this registry is to prospectively and retrospectively collect data on patients who are diagnosed with alpha thalassemia major (ATM) and other alpha thalassemia mutations. Data collected will be used to:
Understand the natural history of the disease
Identify patient outcomes of therapies
Improve clinical management of patients with ATM
Improve medical decision making
Improve quality of care
Phase 1 Clinical Trial: In Utero Hematopoietic Stem Cell Transplantation for Alpha Thalassemia Major
Clinical trial to evaluate the safety of in utero hematopoietic stem cell transplantation in fetuses with ATM, performed at the time of in utero transfusion of red blood cells.
Learn more about this trial at the UCSF Fetal Treatment Center.
Past Seminars
August 15, 2023
Rapid Evolution in Management Strategy for Bart's Hydrops Fetalis Syndrome –  Singapore Experience
Ethnic distribution in Singapore and magnitude of problem with Bart's Hydrops Fetalis Syndrome (BHFS)
Conventional practice for BHFS in Singapore
Case presentations and lessons learnt
Evolution of management including Intrauterine Transfusion (IUT)
Future management strategy for BHFS in Singapore
---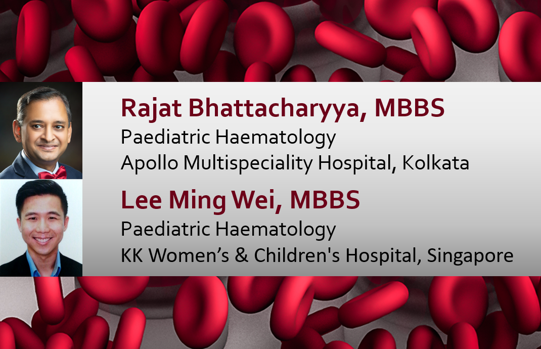 May 4, 2023
Unrelated Donor Bone Marrow Transplantation for Thalassemia:  Contrast with Gene Therapy
Current results of unrelated donor hematopoietic stem cell transplantation (URD HCT) for thalassemia and key determinants that determine outcome
URD HCT vs gene therapy for transfusion dependent thalassemias (TDT) with regard to accessibility and other considerations
Key curative endpoints in curative therapies for TDT
---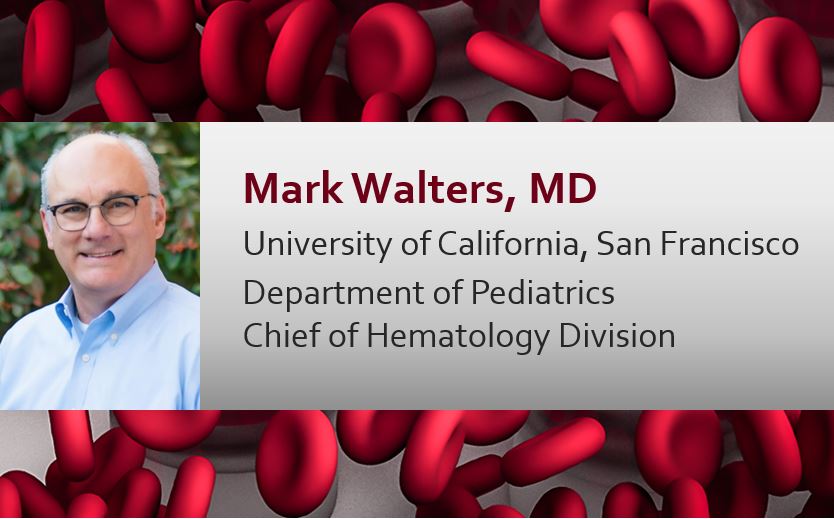 February 15, 2023
Pharmacokinetics of Chelators in Infants with Alpha Thalassemia Major
Review of chelators
Challenges in dosing infants
Model based dosing
---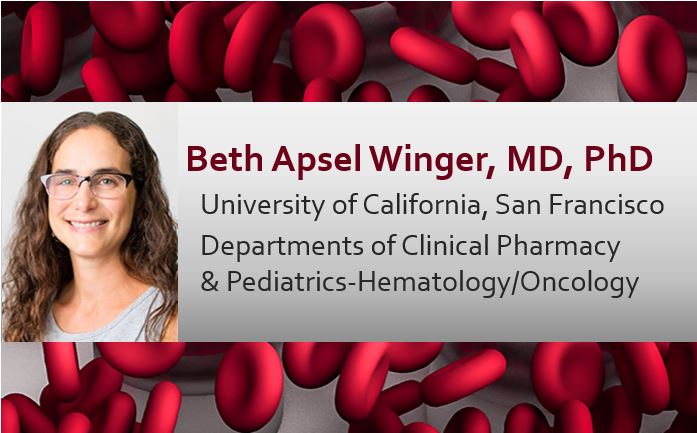 November 15, 2022
Hypospadias Update: Definition and Treatment
Hypospadias is a condition that often develops in male fetuses with alpha thalassemia major.
Standard versus severe hypospadias
Embryology
Etiology
Treatment
Outcomes
---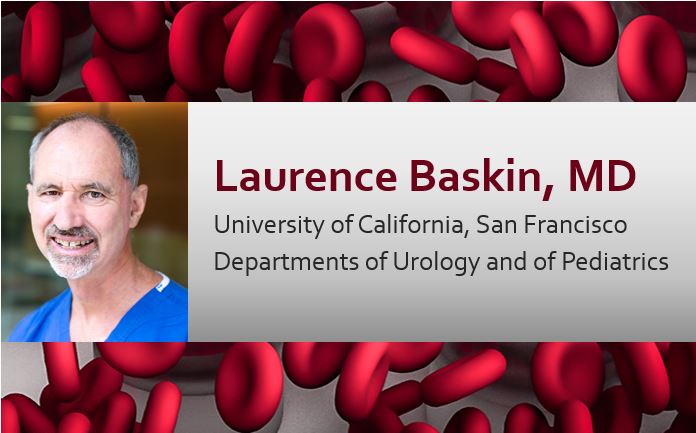 August 23, 2022
Developing Gene Therapy Strategies to Treat Alpha Thalassemia
Three-pronged approach to develop gene therapies to cure alpha thalassemia major ex vivo
In-depth look at CRISPR/AAV6-mediated genome editing correction strategy
Future directions that include the potential adaptation of successful ex vivo strategies for in utero and postnatal in vivo delivery
---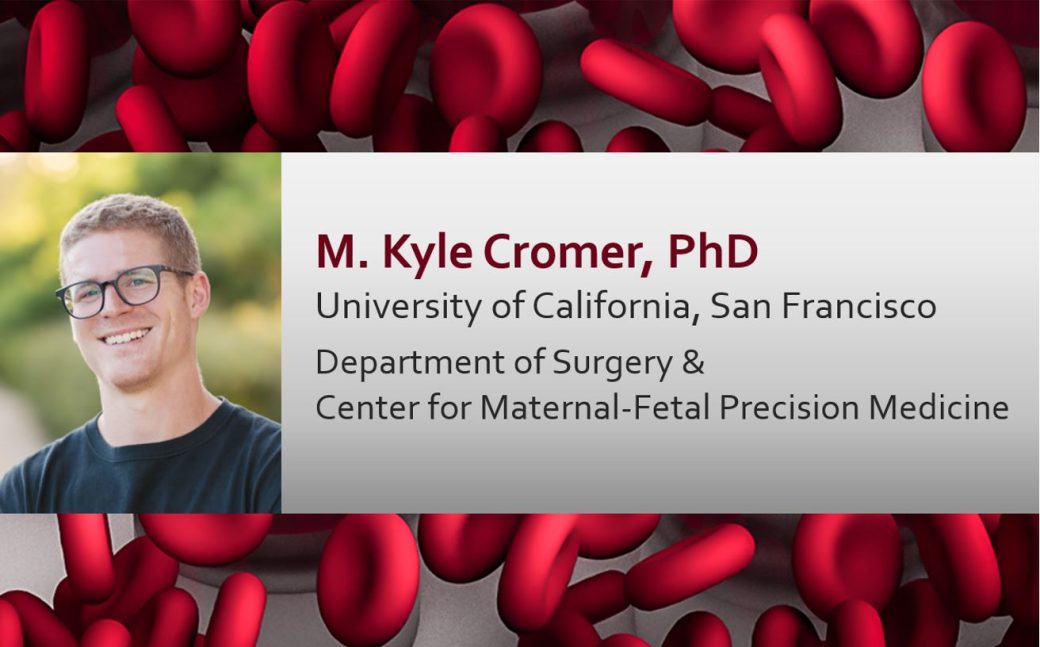 May 9, 2022
Perinatal Management and Postnatal Transplant for Alpha Thalassemia Major: A Case from Netherlands
.
.
---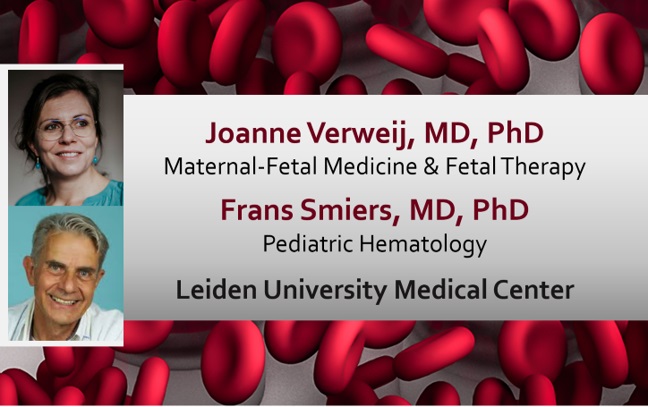 February 22, 2022
Patient Registry for Alpha Thalassemia: Deeper Understanding of Disease Outcomes
Patients registry demographics
Outcomes in patients that pursued fetal therapy
Silver linings: unintended outcomes from referring provider collaborations
---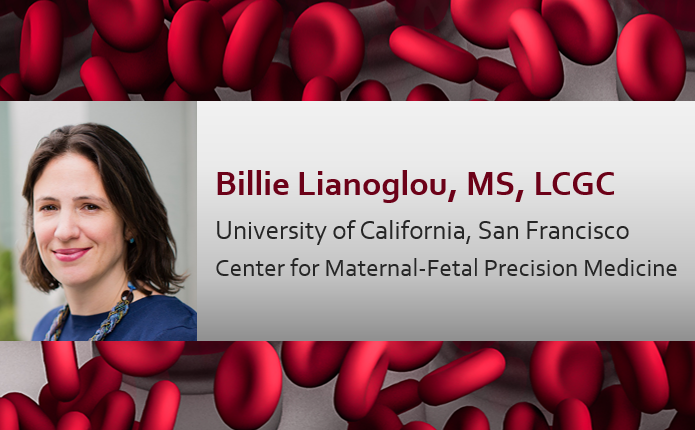 November 30, 2021
Iron Overload and Chelation Management in Patients with Alpha Thalassemia Major
Risk of iron overload and its related complications in alpha thalassemia patients
Standard of care practices for iron overload monitoring
Review the currently available options for iron chelation
---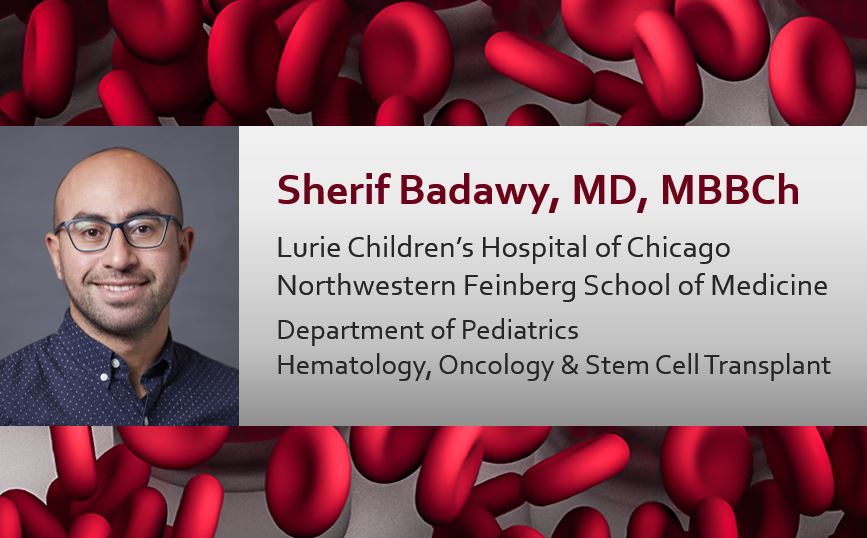 August 17, 2021
Technical Aspects of In Utero Transfusions for Alpha Thalassemia Major
How and when to initiate invasive diagnostics and transfusion therapy in fetuses suspected to have alpha thalassemia
Technical aspects of determining how much to transfuse, the frequency of transfusions, and the role and technical considerations for fetal exchange transfusion
Troubleshooting strategies for difficult cases such as fetuses requiring transfusion at early gestational ages
---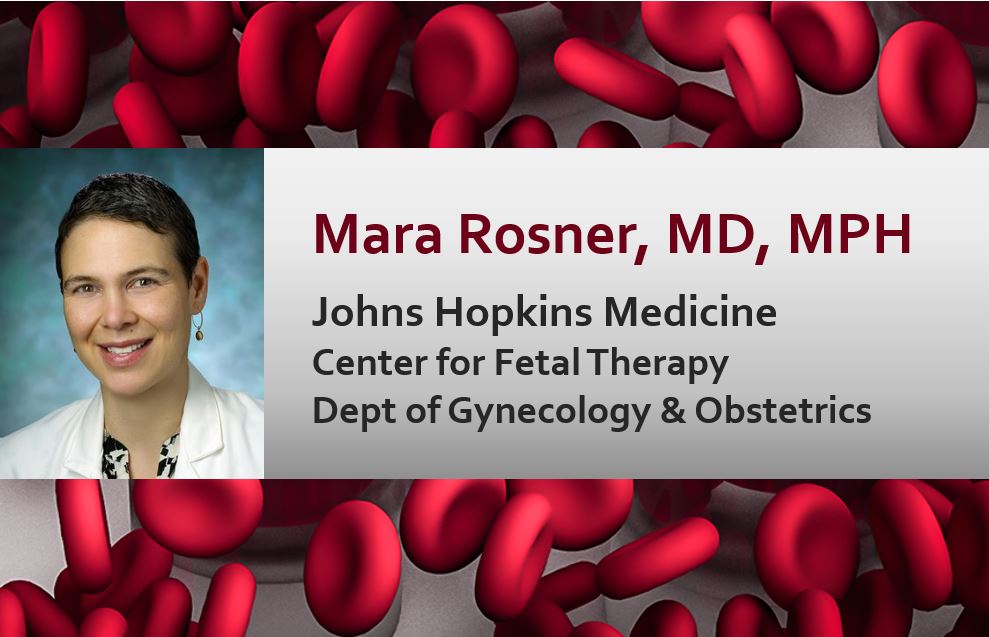 May 20, 2021
Allogeneic Hematopoietic Stem Cell Transplantation for Alpha Thalassemia Major
current practices in hematopoietic stem cell transplantation for ATM, and upcoming advances that improve survival of babies with ATM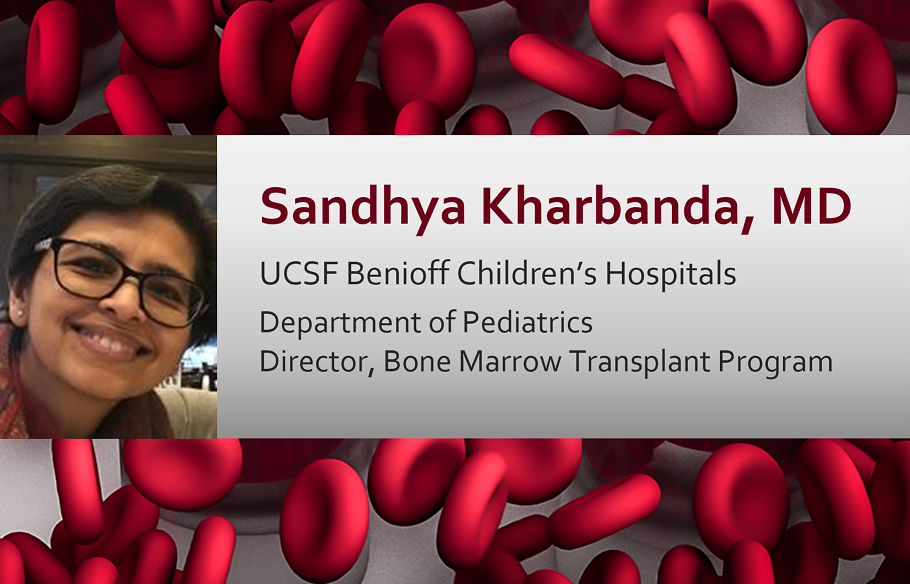 Sign up to receive quarterly seminar announcements.